Your Russian-Speaking Car Accident Lawyer
A car accident is an unfortunate event and it is good to know where you can look for help when it comes to dealing with its negative consequences and legal implications.
If you were in a car accident, you may need a lawyer, the one you can trust, respect and, like in the case of many immigrants, a lawyer you can understand - the one who speaks your language.
The legal jargon is complicated and often, it makes very little sense to those who do not have a legal background. This is especially true if English is not your first language. That is why, it is a good idea to hire a bilingual attorney who speaks English and the native language that the client speaks.
For example, a Russian immigrant, with an insufficient knowledge of English language, would not be able to properly prepare for and deal with the legal aspects of handling a car accident case. A Russian-speaking attorney would be the ideal choice for that person.
If you have been hurt in a car accident in Connecticut (Hartford area) and Massachusetts (Greater Springfield area), then we can help. Polina Bodner Shapiro is the Russian-speaking lawyer for you, possessing top-level qualifications and professionalism. Attorney Shapiro is your best option if your first language is Russian. She will help you in your native language; she will understand your culture and your specific needs.

Hartford, CT Car Accident Lawyer and
Springfield, MA Car Accident Lawyer
Your initial consultation is free and our rates are affordable. If you are unable to visit us at one of our two offices, we will arrange to meet with you at a place and time most convenient for you.
We serve clients in Connecticut and Massachusetts. Click here for a Areas We Service List.
Addresses
Main Office
645 Farmington Avenue, 3rd Floor
Hartford, CT 06105
Phone: (860) 216-3796
Fax: (860) 206-0031
Satellite Office, by appointment only.
425 Union Street
Executive Offices
West Springfield, MA 01089
Phone: (413) 285-3025
Questions?
Contact Attorney Shapiro here.
Special offer for new clients!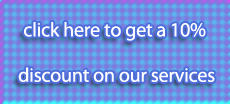 Facebook
DISCLAIMER The content of this website is considered advertising under the relevant Rules of the Supreme Judicial Courts of Massachusetts and Connecticut and is intended to convey general information about legal services of Bodner Shapiro Law Group. All materials on this website have been collected and/or prepared by Bodner Shapiro Law Group for informational purposes only and are not intended and should not be construed as legal advice. This information is not intended to create, and receipt of it does not constitute, a lawyer-client relationship. Internet subscribers and online readers should not act upon this information without seeking professional counsel.