Polina Bodner Shapiro, Esq.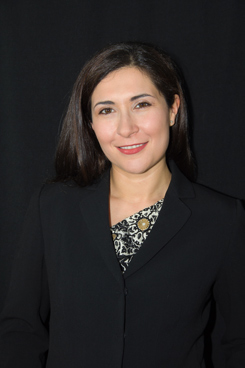 Born in the former Soviet Union, Attorney Shapiro grew up in New England after her family immigrated to the United States in 1994. As a new immigrant, she had to overcome a language barrier, vast cultural differences and financial hardship. This experience helped Attorney Shapiro develop personal qualities like persistence, adaptability and highly effective communication skills, paving the way for a successful legal career.Attorney Shapiro graduated from Suffolk University Law School with honors (magna cum laude) in 2004, in the top 3 percent of her class. While in law school, she received numerous academic achievement awards and served as an editor on the Suffolk Law Review, the quarterly legal periodical.
Following graduation, Attorney Shapiro worked for four years as an associate attorney at the Boston office of Ropes & Gray, LLP, one of the largest and most respected firms in the United States. At the firm, Attorney Shapiro was involved in all aspects of the civil litigation practice.
Additionally, Attorney Shapiro had the honor of serving as a Judicial Clerk to Judge Gary Katzmann at the Massachusetts Appeals Court. There, she researched and drafted judicial opinions on a variety of complex criminal and civil issues.
Attorney Shapiro's work experience and immigrant beginnings informed her decision to open her own firm. Her objective was democratizing access to high quality legal representation and providing a cost-effective alternative to larger law firms that are prevalent in the current legal market. Today, Attorney Shapiro offers a comprehensive portfolio of legal services to a broad spectrum of clients in and around Hartford, Connecticut and Springfield, Massachusetts.
Attorney Shapiro resides in Simsbury, Connecticut, with her husband and two children. In her spare time, she enjoys the regional arts and entertainment scene, movies, reading, cooking and nature hikes. Attorney Shapiro speaks Russian fluently.
Education:
Suffolk University Law School, Boston, MA
Juris Doctor, magna cum laude, 2004
Springfield College, Springfield, MA
Bachelor of Science, magna cum laude, 2000
Bar Admissions:
Massachusetts
Connecticut
U.S. District Court, District of Massachusetts
U.S. District Court, District of Connecticut
U.S. Court of Appeals for the Second Circuit*
Professional Memberships:
Connecticut Bar Association
Massachusetts Bar Association
Community Involvement:
Volunteer, Greater Hartford Jewish Community Center.
* U.S. Court of Appeals for the Second Circuit has jurisdiction over cases arising in Connecticut, New York and Vermont.
Addresses
Main Office
645 Farmington Avenue, 3rd Floor
Hartford, CT 06105
Phone: (860) 216-3796
Fax: (860) 206-0031
Satellite Office, by appointment only.
425 Union Street
Executive Offices
West Springfield, MA 01089
Phone: (413) 285-3025
Questions?
Contact Attorney Shapiro here.
Special offer for new clients!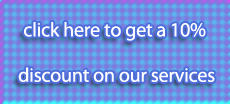 DISCLAIMER The content of this website is considered advertising under the relevant Rules of the Supreme Judicial Courts of Massachusetts and Connecticut and is intended to convey general information about legal services of Bodner Shapiro Law Group. All materials on this website have been collected and/or prepared by Bodner Shapiro Law Group for informational purposes only and are not intended and should not be construed as legal advice. This information is not intended to create, and receipt of it does not constitute, a lawyer-client relationship. Internet subscribers and online readers should not act upon this information without seeking professional counsel.